After being open for 55 years, Six Flags over Texas is chock-full of history. Numerous attractions have come and gone, but have you ever wondered what rides currently at the park have been there the longest?
In this article we'll take a look at the 5 oldest rides still operating at Six Flags over Texas that you can experience today.
Update: An earlier version of this article mistakenly left out the Silver Star Carousel which bumped the Mine Train (1966) off the list.
#5 – El Sombrero (1965)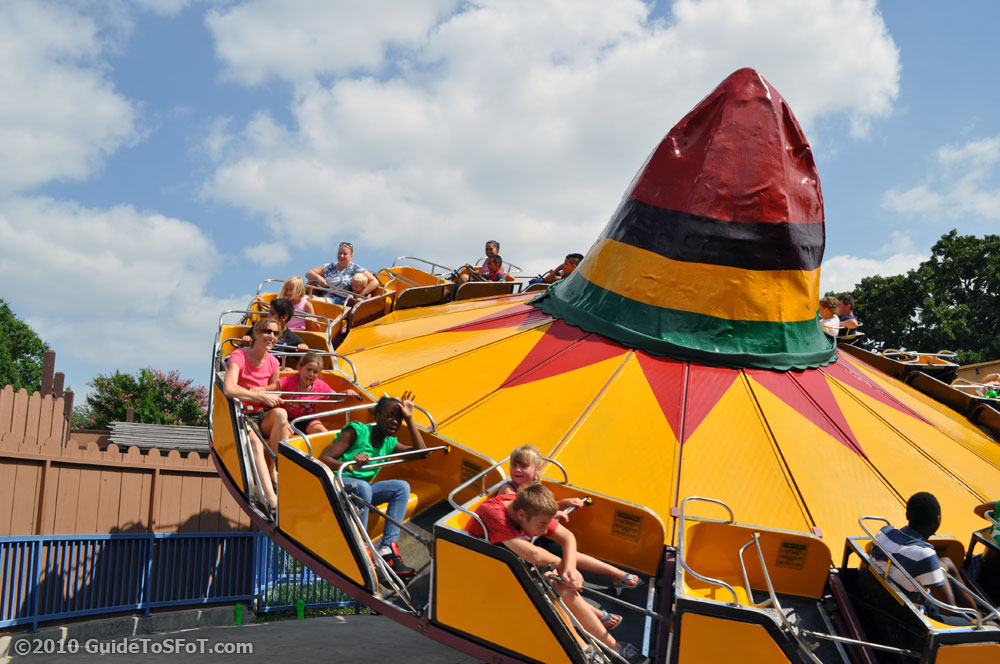 The park's classic spinning hat ride El Sombrero has been around longer than most people realize, despite being moved numerous times to different areas throughout the Mexico & Spain section.
#4 – Silver Star Carousel (1963)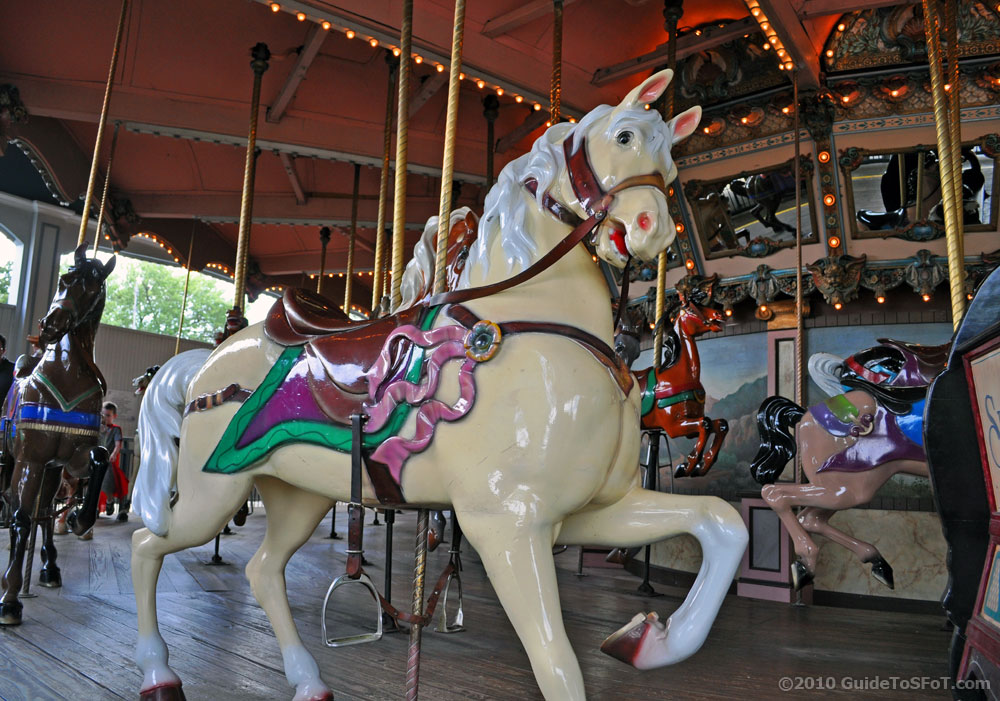 Originally added to the park in 1963, the Silver Star Carousel was actually created back in 1925. It shut down in 1985 for a few years for renovations and reopened at its current spot near the front gate.
#3 – El Aserradero (1963)
Most commonly known as "the log ride," El Aserradero was introduced at Six Flags over Texas as the world's first log flume ride in 1963. It proved so popular the park had to add a second flume in 1968 to accommodate the lines. Since then the log flume has become an amusement park staple.
#2 – Chaparral Antique Cars (1962)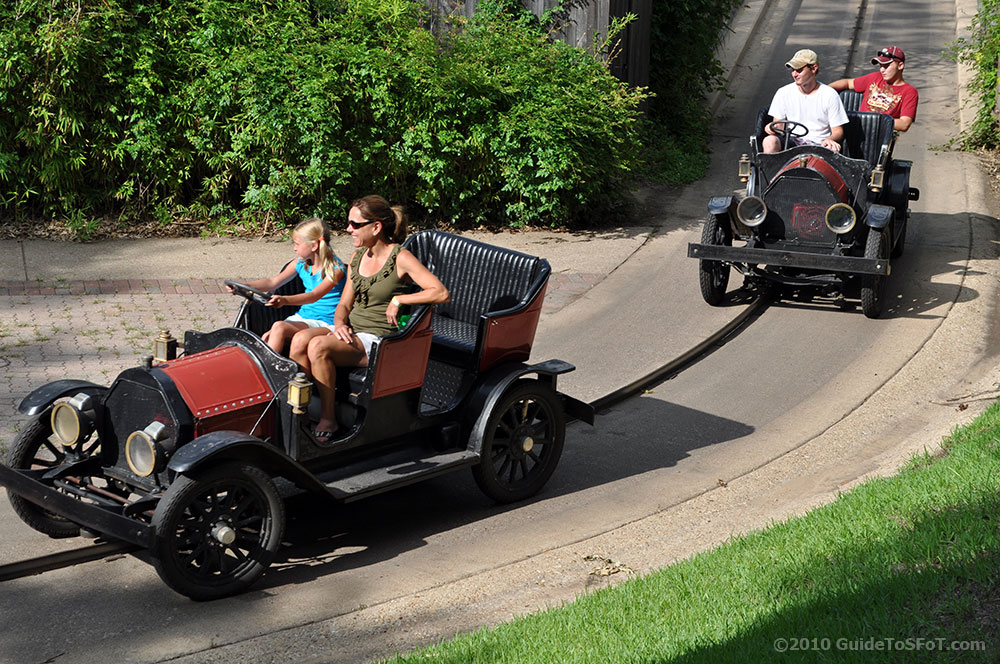 Six Flags over Texas added the Chaparral Antique Cars for the park's second season in 1962, where they've remained a popular attraction still today. Kids enjoy the excitement of being able to drive real gasoline-powered cars while adults appreciate the leisurely pace and scenery.
#1 – Railroad (1961)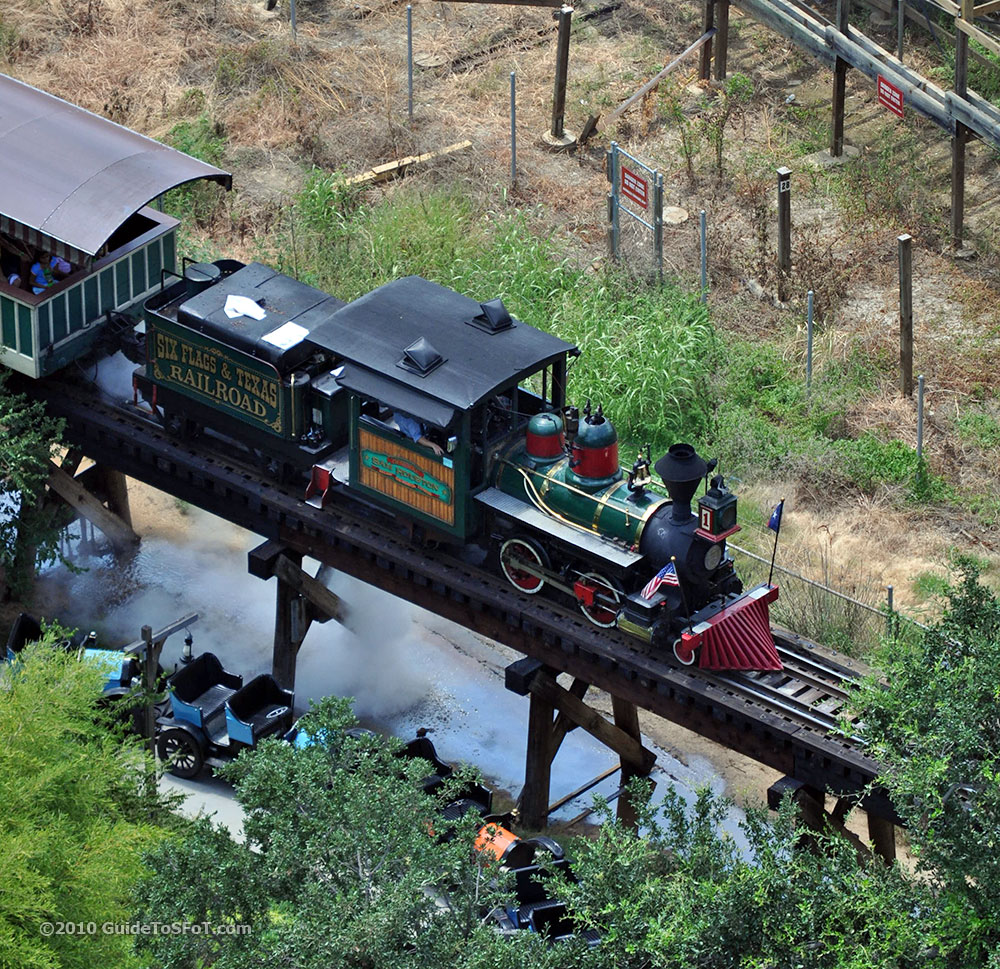 The oldest, still-operating ride at Six Flags over Texas is of course the Six Flags Railroad. The Railroad is the park's only attraction from the original season still operating.
Even though the railroad opened with the park in 1961, its engines are even older. Built in the late 1800s/early 1900s for use on a sugar cane plantation in Louisiana, the locomotives are some of the only authentic, steam-powered trains still used at a theme park and are truly historical relics.
---
Honorable Mention: Yosemite Sam's Gold River Adventure
Yosemite Sam's Gold River Adventure actually started out as "The Cave" in 1964. Boats slowly floated through scenes with alien-like creatures known as Speelunkers. It wasn't until 1992 that the park replaced the Speelunkers with Looney Tunes characters.
That 1964 opening would technically make the ride itself (but not the theming that has since changed) the 4th oldest attraction at Six Flags over Texas.
Though the ride's layout and boats have changed little since, we felt its retheming and name change disqualified it from this list, but still worth mentioning.
What memories do you have of old Six Flags over Texas rides? Tell us in the comments below!