Welcome to GuideToSFoT.com, the most comprehensive, unofficial guide to Six Flags over Texas.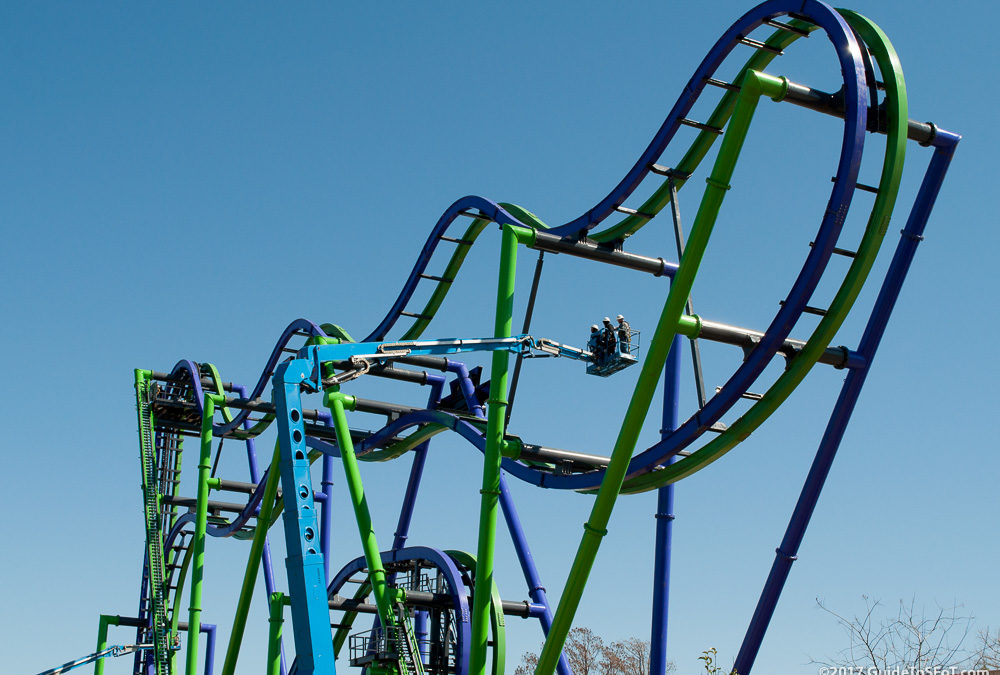 Opening Day 2017 report for Six Flags over Texas showcasing The Joker construction progress, Shock Wave Galactic Attack, and other changes at the park.
read more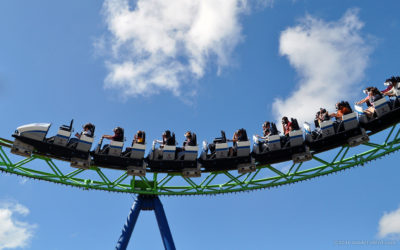 In 2016 Six Flags debuted virtual reality on Shock Wave with Samsung Gear VR headsets that played an alien-inspired video during rides. The park is evolving the experience for 2017 with Galactic Attack Virtual Reality Coaster. The new VR experience will feature...
read more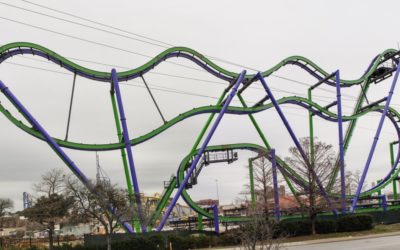 Construction crews recently installed the final piece of structure for the Joker, completing the ride in impressive time. Crews have also starting assembling pieces of the trains together. The park also published a POV video of some...
read more
Park Hours
Today: 10:30am to 6:00pm
Tomorrow: 10:30am to 6:00pm
We've got beautiful new Riddler Revenge photos taken at a much less overcast time. Check them out!
read more
After considerable work we now have individual pages for virtually all of Six Flags over Texas' dining locations. Click on the different park areas to see what dining locations it offers.
read more