Special Features
Our extensive collection of original articles, editorials, and other special features about Six Flags over Texas can be found below.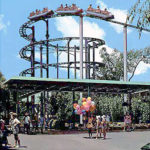 While current rides typically get the most attention, our Ride Retrospective feature is all about honoring past attractions from Six Flags over Texas' extensive 50-year history. Each article features a wide array of background information, interesting facts, and reasons each showcased attraction was removed.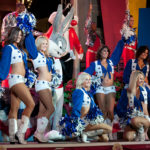 Six Flags over Texas celebrated its 50th anniversary in 2011, and for 50 days the park and entertainers put on a spectacular nightly show. The extravaganza featured singing, dancing, pyrotechnics, and even some of the world-famous Dallas Cowboy Cheerleaders. If you weren't able to make it to the park to experience it firsthand, our photos of the show are the next-best thing.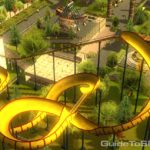 RollerCoaster Tycoon 3 is the first installment in the popular roller coaster building and theme park managing game to venture into 3D territory. While various attempts have been made to re-create Six Flags over Texas in the game, few have been completed, and even fewer manage to capture as many of the park's details as ours does!